Since 1987, IFC Benefit Solutions, Inc. business strategy provides the quality of service from an award winning "boutique benefit firm," with the quantity of selections of a "grand emporium." We understand the need for a variety of superior benefits to choose from, as well as a sound cost analysis that meet our client's corporate and strategic objectives. We make it our   purpose to find the best rates for our clients while matching the best quality coverage that attracts and retains quality employees.  We also provide each of our clients with current strategies and designs that keep them from having the staggering costs and penalties associated with Health Care Reform (PPACA).
On a case by case basis, IFC listens to our prospects and clients, analyzing their benefits and needs so we can custom tailor contracts to fit their specific objectives and bottom lines. We then request quotes from a number of top rated providers that we partner with. Following our detailed analysis, we then implement the employee benefit program, enrolling employees in the plan we actively manage with our state of art HR Management System, Online Enrollment, and Custom HIPAA Compliant Website.
In addition to our technology, we provide our clients with access to our Senior level experienced HR professionals staff that are only a phone call away. Each of our HR professionals have PHR® and SPHR® designations. They are accessible 8am-7pm CST each business day. We also provide our clients with Training solutions that develop employees and ensure compliance. There are over 200 compliance-related courses on topics like: Harassment prevention, Safety, OSHA Environmental compliance and Wellness.  We are not just your broker but your trusted adviser to guide your through this year and the years to come. These are just some of the reasons why IFC Benefit Solutions, Inc. was awarded the "Small Business of the Year" in 2012 by the Fort Worth Chamber!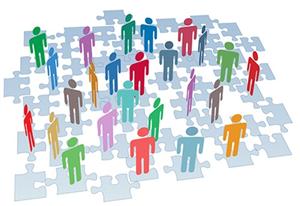 Employee Benefit Analysis & Design
Onsite Enrollment Support
ACA Regulation, Compliance & Firewall
HIPAA Compliant Online Annual
New Hire Enrollment
Benefit Carrier & Vendor Management
HR Management System Provided
HR Hotline with 45+ PHR and SPHR Professionals
Online HR Database Search Engine
200 + Online Training Courses
NO ADDITIONAL COST or FEES for THESE SERVICES. PAID FOR BY COMMISSIONS INCLUDED IN PRODUCTS
ADDITIONAL SERVICES INCLUDE: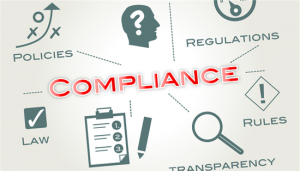 COBRA Administration
FSA Administration
HRA Administration
FMLA Administration
Payroll Administration
PEO Administration
PPACA Compliance
ERISA Compliance

Group health fully-insured
Group health self-funded
Dental & Vision Plans
Group life & AD&D
Disability
Long-term care
Cancer
Accident
401(k)
Profit Sharing Plans
Executive Benefits